Do you and your staff need clever ideas to make Valentine's Day special for the children at your centers?

Holidays are a great time to teach young children about exciting traditions that build strong family bonds and encourage positive interactions. But coming up with unique Valentine's Day activities that keep children engaged can be a challenge.

We scoured the top parenting blogs and found 5 fun Valentine's Day-themed activities. Use these simple daycare Valentine's ideas that are easy for you and your staff to put together...
And fun for your students to do!
Daycare Valentine's Ideas
1) Create Heart Suncatchers
With a twist on a classic heart-shaped Valentine's Day craft, heart suncatchers are a great way to get your enrolled students excited about the holiday. Find a list of recommended heart suncatcher construction items here. Essentially, they're a mix of materials combined to create a decorative, transparent heart. The children in your centers will enjoy getting to hold their finished heart suncatchers up to the window as they watch the sun shine through this unique Valentine's Day craft.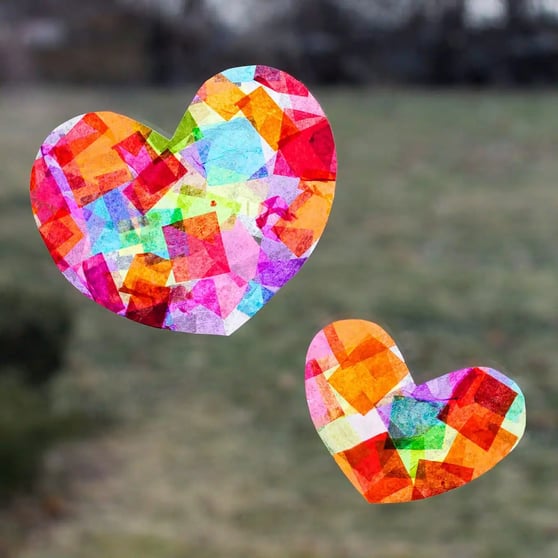 Get the latest childcare updates, trends, and activities by subscribing to our blog.
2) Play a Fun, Educational Sorting Game
A holiday in any capacity is a great chance to create an engaging, teachable moment. Make Valentine's Day both fun and educational for the children in your centers. To create this game, you or your staff will need to create twelve hearts in pairs of different colors.
Start by assigning a unique color for each pair of hearts and fill them in with that color using Word or Powerpoint for editing.

From there, print and cut out all twelve hearts, only labeling one in each pair by the name of its color. The other six hearts will be left blank.

Then, it's time to play!
The children at your daycare centers will match each heart to a pair that has the same color. Help students read each color name aloud as they match the pair. Children enjoy daycare activities with fun, bright colors as they learn to sort. And this is a simple learning game that keeps every child interested. Your staff can even save time by eliminating most of the manual work with this free heart-matching activity.
Print it out below! 👇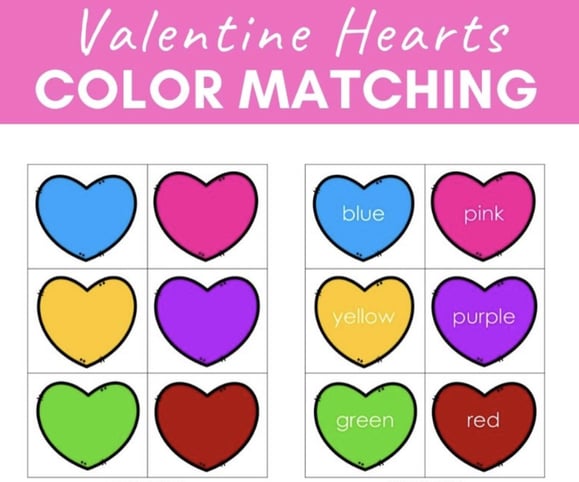 Click here to print the activity
3) Paint Watercolor Hearts
Some of the most exciting things can be a little messy. Painting is a wonderful activity for children to practice their motor skills and get creative. So, why not paint with watercolors? The students at your centers will have a fun time painting hearts on paper or whatever materials your centers have available. Children will enjoy showing their handy work to their parents! Make it a Valentine's Day for everyone to remember.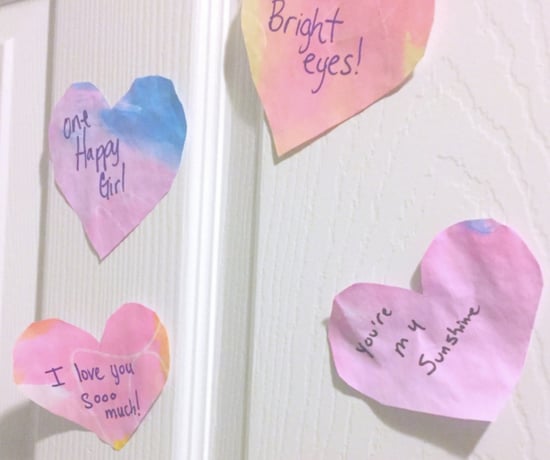 4) Design A Daycare Love Poster
In addition to playing fun games and designing crafts, ask the children in your daycare to create a love poster. This is a great way to reinforce positive relationships. Check out the example below. As you can see, children get to pick whom they want to make their love posters about – listing all the things they love about their family, friends, or guardians.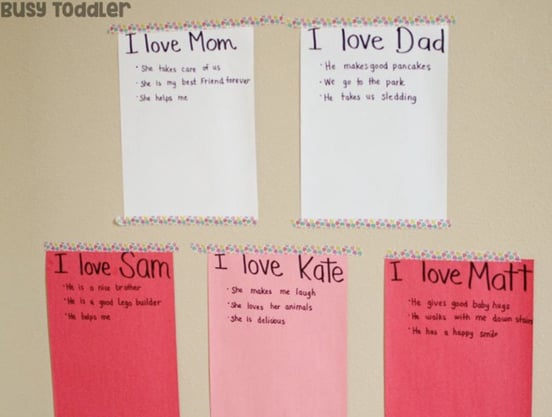 5) Make Enticing Snacks
Families within your childcare network will appreciate your center teachers taking the time to explain holidays in a special way. Food is a tactile way to further child development and understanding. There's a variety of interesting Valentine's Day-themed snack options to choose from. Children at your centers will appreciate eating unique, exciting foods that they don't get to have every day! Here's a list of great Valentine's Day snacks – including this easy-to-make, heart-shaped rice Krispie treat.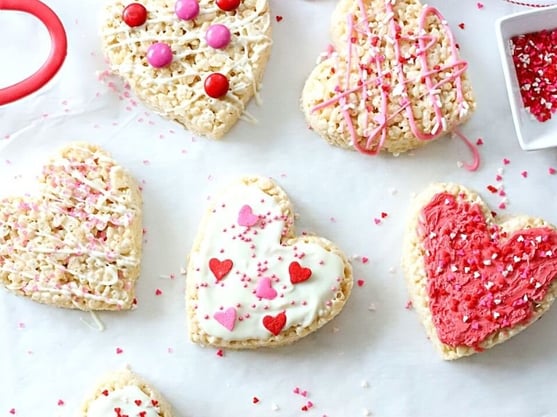 ---
LineLeader Has You Covered with Impressive Daycare Valentines Ideas
Make this Valentine's Day a memorable one and subscribe to our blog to stay up to date with new tips and insights.
For even more articles and updates on childcare best practices, take a look at Feedspot's Top 70 Childcare Blogs and Websites to Follow in 2022 - and see where we were ranked!
Need More Ideas?
Check out this great video on ideas for a daycare Valentine's Day party!
Not a User Yet?
Learn more about our products to help you create an exceptional experience for each family, with less work.