No doubt about it, we're living through a tech revolution.
From the rise of AI to the automation takeover, tech has become the global norm overnight. And as Gen Z grows up, soon no one will remember the days of pay phones and dial-up internet connections. It's definitely exciting.
But what does the changing tech landscape mean for your ECE business?
Two words: digital transformation. Read more about the power of digital transformation in childcare.
---
ECE: On the Cusp of Digital Transformation
The education industry has been murmuring about digital transformation (DX) for years, but it took a global pandemic to finally push this issue to the top of the agenda.
That's why—as digital transformation spending is expected to rise to a 50% share of global tech investments by 2023—the time for CIOs to take the helm is now.
And with this essential handbook, planning for an impactful digital transformation has never been easier.
Woman on mobile phone
How to Build a Solid Digital Transformation Process
Step 1. Engage your customers
"We find [tech] particularly important for first time parents… Their ability to go online and have that access is extremely vital." —Gregory Helwig, President at Kiddie Academy

We all know the (not so) secret to business success is awesome customer care.

From Disney to Google, those in big business have shown us the way, and childcare orgz are no different—after all, it's in the name, right?

Whether it's showing you understand parent needs via daily updates or introducing easy-to-use payment systems, there are tons of tech-savvy ways to engage families with your org.

And with a growing cohort of millennial parents, tech-based engagement is expected.

In an interview with Franchise, Kiddie Academy President, Gregory Helwig, explained how he and his team use tech to engage digital-savvy generations:

"We take advantage of all the latest learning [tech] in our day-to-day activities… as well as a communication portal which allows [employees] to communicate directly with parents throughout the day, send photographs and all types of other messaging... We find it particularly important for first-time parents… Their ability to go online and have that access is extremely vital."

But at the end of the day, investing in customer care is a numbers game.

"The return on investment associated with lifetime customer relationships often justifies the short-term costs associated with designing and delivering exceptional service experiences,"
said Bruce Jones, Senior Programming Director, Disney Institute in an HBR interview.

In other words: customer care technology is worth every penny.

Here's how to ace customer engagement:

Ask your customers:
The best way to find out what your customers want is to ask them. Send surveys or get teachers to have informal chats with parents to find out what they really need.
Revisit your customer journey:
Review your current customer journey and pinpoint the areas where you could use tech to improve the experience. How regularly are parents contacted? How much do they know about their child's daily experience? How easy is it for them to use payment/contact/complaint systems?
Invest in integration-friendly tech:
The whole point of investing in technology is to make your customer's life easier—that won't happen if they have to use a million different apps for each function. Invest in

one

integration-friendly platform

that does it all.
‍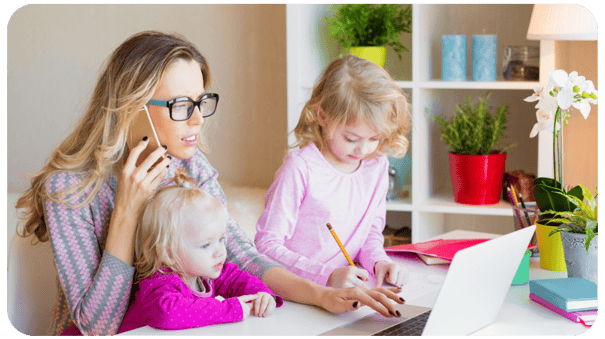 Parent talking to a childcare provider
Step 2. Engage Your Employees
"Go beyond an open-door policy by interacting with your team and encouraging free-flow idea sharing that leads to greater innovation, in and out of the office." —Richard Weissman, CEO at The Learning Experience

Happy employees are the powerhouse behind all successful businesses.

That's why they need consistent investment.

In an Entrepreneur article, Richard Weissman, CEO at The Learning Experience, explained a successful ECE business should "invest in employing and maintaining talented human capital. Do this in the best and worst of times. Don't rely on the system in place to leverage the full potential of the company."

In other words: it's time to think about employee happiness 100% of the time.

Here's how to use tech to make sure your employees feel truly loved 💞:

Break the silos:
For too long employees and franchises have been victims of the 'silo-effect'—fragmented and frustrated. Tech can

break down the walls between colleagues

by making communication a breeze, no matter where you are.
Lift their load:
80% of teachers say

admin is so unbearable

they've considered leaving the profession. That needs to change. The good news is tech can help lift the admin burden by automating repetitive tasks, leaving teachers free to do what they do best—teach.
Listen

to employee needs:
If your aim is employee empowerment (and it should be) you need to shift to a continuous listening approach when it comes to monitoring engagement. Use tech to connect with remote employees via video or use survey tools to gather employee feedback—and then act on it.
Step 3. Transform Your Services
"KinderCare knows the company's future is reliant on technology—not only to support the business but also to grow the business." —Abe Lietz, CIO at KinderCare

Tech isn't just about organization maintenance—it's about growth.

Abe believes in moving away from the traditional functional view of IT departments towards ones that can tackle digital transformation for overall company growth. The future ECE CIO will use tech to penetrate new markets, increase productivity, and boost company value.

"Our vision statement for IT is to be a true business partner. In order to do that, we had to change things technically, process-wise, and people-wise to get ourselves away from the 'engine room' mentality."
Man on laptop
Here's how to ensure your IT department shifts from maintenance to growth:
Use data to discover new markets: 21st-century business is all about data. Utilize your data to find out about potential audiences and tap into new markets (think: survey results, census info, qualitative analyses).
Prioritize emerging ECE trends: The more info you have on local and national trends, the more potential customers you can connect with. Keep an eye on upcoming ECE trends by reading, networking, and asking questions—then check in with your critical functions to see how you can steer your company towards them.
Make sure your families invest: Whether through time, money, or human-connection, your service users need to invest in you for ultimate success. Think about how you can utilize tech to create an awesome connection between your ECE business and the families you serve. Remember, the more invested they are, the higher your retention.

---
Unlock Digital Transformation Today
Digital transformation isn't a goal—it's a journey.

As tech changes and improves, businesses need to keep up-to-date with the latest trends to stay ahead of the game (and that's exactly why CIOs are all that 😉).

As Abe puts it, "Perfection isn't the goal, but rather getting it good enough, then iterating and improving it over time. We're embedding that way of thinking and working into everything we do and showing it to our business partners through examples. A year later, we're seeing more and more of that way of working outside of IT."
Not a User Yet?
Schedule a demo to see LineLeader in action.

Already a User or Simply Want to Learn More?
Download the benchmark report to expertly grow and manage your childcare business.