I am happy to share that I have recently been appointed as the Chief Executive Officer of LineLeader by ChildcareCRM. Taking on this new role is both a humbling and exhilarating experience, and I am beyond excited for what the future holds for this incredible company.
Since joining LineLeader in December 2018, I've had the privilege of leading finance and business operations. It's been an incredible journey, witnessing firsthand the dedication and passion our team possesses in powering the childcare industry with innovative solutions. Our commitment at LineLeader is clear: to simplify childcare marketing and management, providing a seamless and empowering experience for modern-day childcare providers.
I would like to express my sincere gratitude to our team for placing their trust in me as the next CEO of LineLeader. I am also grateful to our former CEO, Matt Amoia, for his leadership and contributions to the growth and success of LineLeader during his tenure.
We will build upon the strong foundation that has been established over the past 12 years and continue to drive LineLeader forward. I am confident that LineLeader will continue to lead the way in ECE software through our innovative solutions and digital payment platform.
At LineLeader, we understand the importance of collaboration and connection within the early childhood education community. That's why I'll be attending SHIFT 2023 in Charleston, SC from October 8-11 and The Child Care Success Summit in Orlando, FL from October 12-14. These events present valuable opportunities to meet with our customers and partners, learn from industry leaders, and continue driving our commitment to excellence in childcare software development.
The future of LineLeader and our customers is bright. And I am honored to be a part of this incredible journey. Thank you for your continuous support as we work towards simplifying and enhancing the childcare experience for all.
Wishing you continued success,
Brett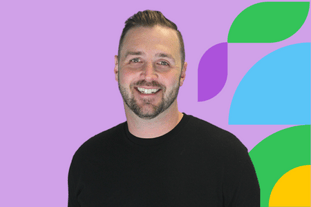 Brett Neller
Chief Executive Officer
LineLeader by ChildcareCRM
Not a User Yet?
Schedule a demo to see LineLeader in action.

Already a User?
To learn more about industry-leading technology, contact support at support@lineleader.com.