In this episode, Matt Amoia of ChildcareCRM, Scott Wayman of Kanagrootime, and Sierra Rossing of ChildcareCRM discuss best practices for growing your childcare organization in 2022 based on ChildcareCRM's 2022 Building Blocks for Success report.
For the past eight years, we've analyzed aggregate data from our expanding customer base—composed of more than 500 childcare organizations with over 4,000 locations across 5 countries—to identify insights and recommendations to scale your childcare business. Our goal is to share statistically significant drivers of growth along with best practices to boost enrollment and increase retention, with less work.
To get a recap of this insightful podcast episode with Matt Amoia and Scott Wayman, keep reading!
Scott Waymen: Founder & CEO of Kangarootime
Scott Waymen is the founder and CEO of Kangarootime, a software that manages the billing and business of childcare. Kangarootime also provides classroom automation and hardwires parents into the education experience.
ChildcareCRM and Kangarootime
In this episode, Matt Amoia, explains the two aspects of the parent journey. ChildcareCRM and Kangarootime connect in the middle of this journey to aid in the parent and business experience. In 2021, Kangarootime launched their next generation solution, K2. This new solution handles the business as the center of the universe, rather than handling the child or family at the center. With K2, Kangarootime's customers are excited to run their multi-site businesses. As for ChildcareCRM, they launched a new version of their platform that's more modernized and has better UX, and they've gotten so much good feedback on it.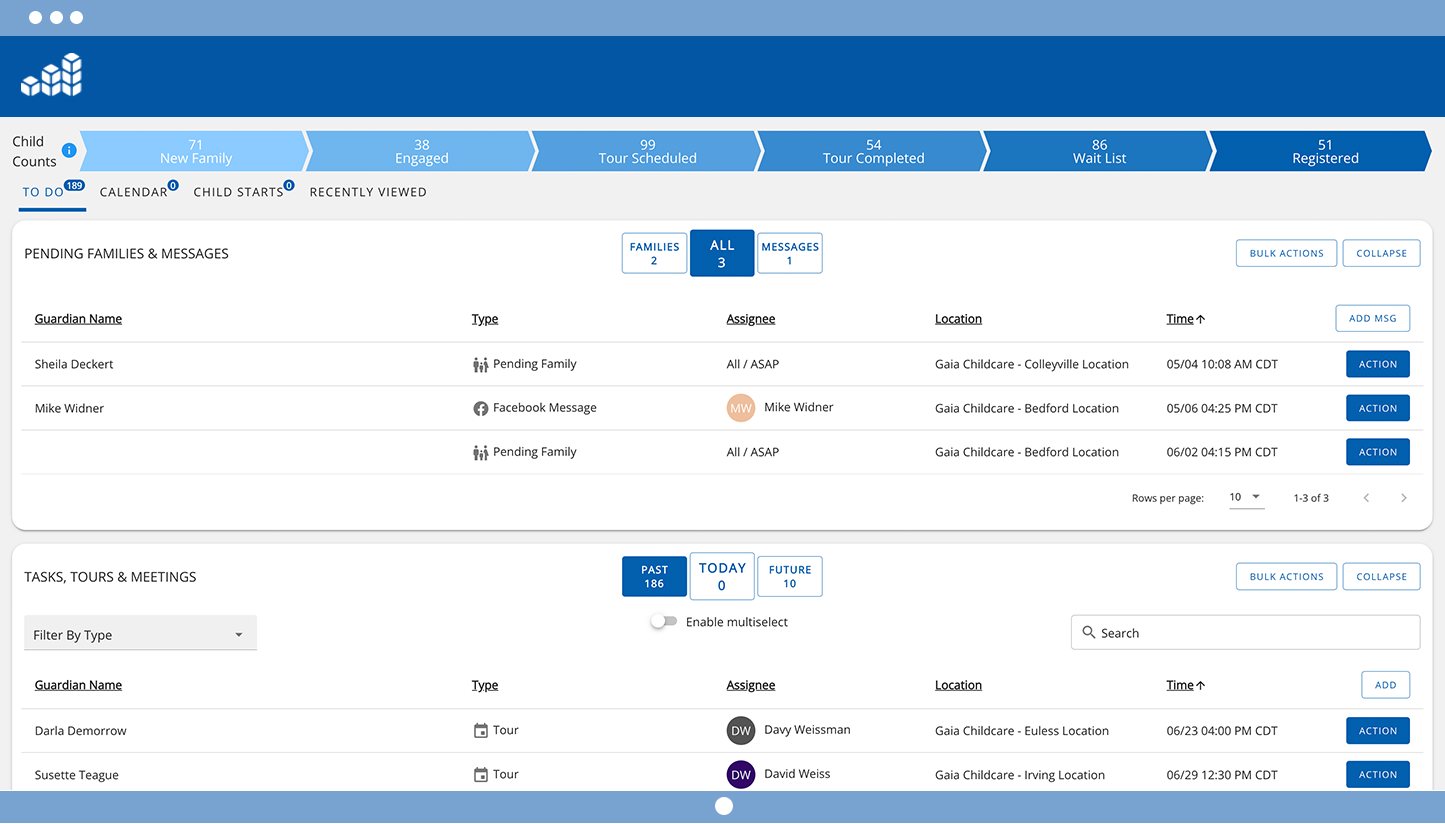 ChildcareCRM: To Do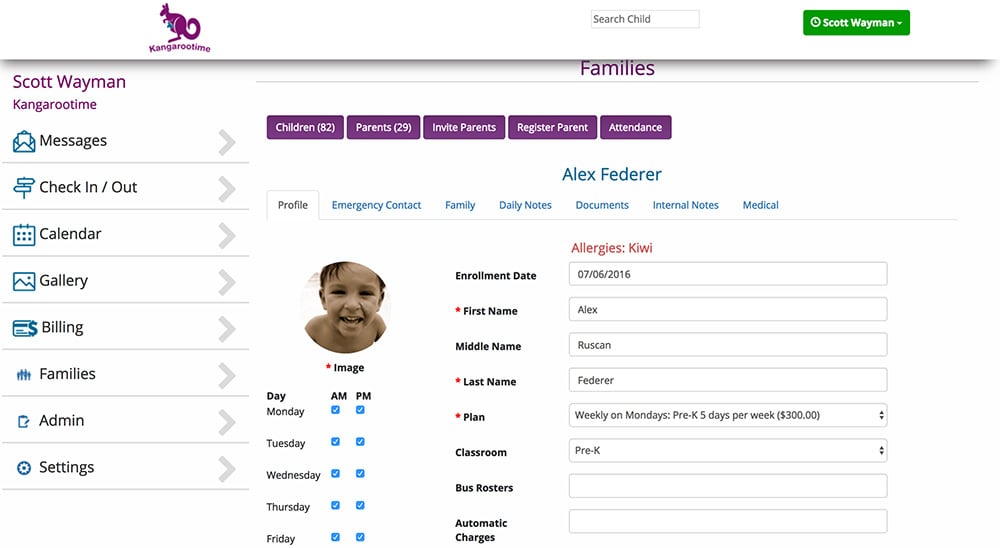 Kangarootime: Families
Highlights of the Podcast Episode
Furthermore, in this episode Matt addresses the current parent enrollment experience and what he's seen across the industry. What he's seen is that today's parent enrollment experience is a series of starts and stops and can take several months. Typically, the journey is inconvenient, lengthy, and time-consuming. ChildcareCRM and Kangarootime are there to relieve some of that stress for businesses and parents during the journey.
Scott also shares some information about Millennials seeing as more than 80% of today's parents to children under 12 are Millennials. For Millennials, it's important to be speedy and immediate in your communications and follow-up. As a childcare center, it is important to provide digital solutions that simplify payments, forms, and communication. It's also essential to offer self-service options where parents don't have to do a lot of back-and-forth communications.
---
Check Out this Enlightening Podcast
For any business, it's important to know what's trending in your industry. Keeping up with the market and applying it to your business ensures that your company is able to stay afloat.
To learn more about the 2022 childcare business trends with Matt Amoia of ChildcareCRM and Scott Waymen of Kangarootime, listen to our recent podcast below.