We've had an incredible journey since we opened our doors in 2009 as the pioneer of childcare CRM software. From our recent acquisition of MomentPath's childcare management software, our rebrand to LineLeader by ChildcareCRM, and the launch of our unified childcare platform which helps more than 5,000 childcare centers market, grow, and run their business—we've seen significant growth over the last 14 years.
And…. (drum roll please)...
---
It's with this success that I'm proud to announce Marlin Equity Partners has completed a majority growth investment in LineLeader!
This investment from Marlin enables us to further expand our leadership position as the only unified childcare software provider. I'm excited to work with Marlin as they provide their operational expertise and financial support to augment the incredible momentum we've achieved over the past nearly a decade and a half.
Better Technology. Better Childcare Experiences.
With Gen Z taking over as first-time parents in 2024, it's clear that digital convenience is the new norm. To be successful, childcare businesses need to deliver better family experiences with modern conveniences like digital registration, contactless check-in, mobile payment, and more. And it's not just families who want digital convenience—childcare staff also demand more efficient and streamlined processes, without the burden of outdated technology or manual paperwork.
That's where LineLeader comes in. LineLeader's award-winning platform seamlessly combines solutions for lead management, marketing automation, family engagement, payment processing, and childcare management in a single user-friendly platform. More than just childcare management software, the LineLeader platform includes everything you need to market, grow, and run your business so you can:
Save as many as 10 days every month by automating manual work from inquiry to re-enrollment.

Use one login to

manage leads

,

enroll students

,

engage families

, and

run your center

.

Deliver better, more personalized family experiences with modern conveniences.

Increase staff satisfaction with easy-to-use, easy-to-learn software.

Put an end to disconnected tools, inefficient software, and unresponsive support teams by using one unified platform that does it all.
Learn more about the only true all-in-one platform for the childcare industry.
---
What This Investment Means for You.
This is an important step in our journey towards powering the childcare industry. This funding will allow us to accelerate product development, expand market research, and deliver even greater value to you and your families.
Thank you for being a part of our story, and for your continued feedback, support, and loyalty along the way. I'm thrilled to have Marlin as a partner as we continue delivering innovative solutions and unmatched support for the childcare market in the years to come.
Cheers,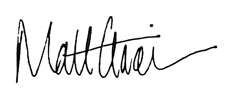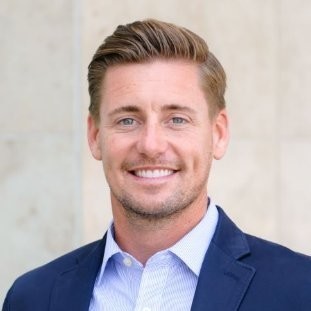 Matt Amoia
CEO
LineLeader by ChildcareCRM
Not a User Yet?
Schedule a demo to see LineLeader in action.

Already a User?
To learn more about industry-leading technology, contact support at support@lineleader.com.