Irving, TX – February 7th, 2023 – LineLeader by ChildcareCRM is thrilled to announce that it has been named a 'Winner' in the Cloud Award for Best Use of Telephony/Unified Communications in Cloud Computing.
The awards recognize the best and brightest in Cloud Computing and are judged on the quality of the applications and their cloud-based products.
---
Why do the Cloud Awards matter for Childcare?
LineLeader has won a Cloud Award for innovative technology in the childcare industry.
The Cloud Awards were created to honor the most creative efforts in the technology space. Products that consistently innovate and empower industries are acknowledged.
For instance, the childcare industry is on the cusp of a digital transformation. And LineLeader helps childcare providers support their families and staff with easy-to-use tools that give everyone time back in their day.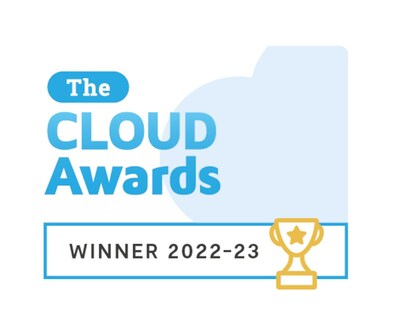 Cloud Awards 2022-2023 winner
LineLeader: Award-Winning, All-In-One Childcare Software
LineLeader by ChildcareCRM has received the Cloud Award for Best Use of Telephony/Unified Communications in Cloud Computing.
Cloud telephony is a type of unified communications as a service (UCaaS), essentially enabling organizations to run a business phone system through their internet connection.
The Best Use of Telephony/Unified Communications in Cloud Computing award recognizes businesses that expertly provide a Telephony feature and helpful resources to enhance customer success.
LineLeader by ChildcareCRM's cloud-based business phone system allows users to:
Automatically capture new leads from phone calls.

Review recorded phone conversations and voicemails attached to the family's lead record.

Send and receive text messages from one, designated phone number for each center.

Click phone numbers directly in CRM/CRM+ to make and record outbound calls.

Easily coach and train staff members by reviewing inbound and outbound phone recordings.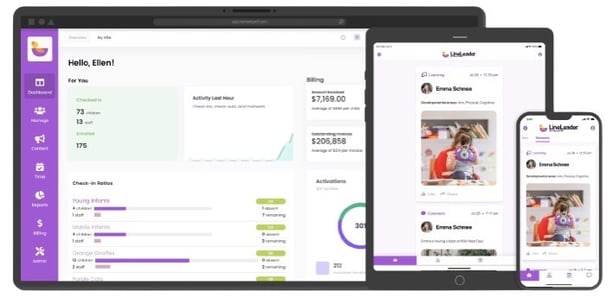 LineLeader: desktop, tablet, and mobile
Get to Know LineLeader
LineLeader
is the first and only platform to deliver full-featured customer relationship management (CRM) software, a family engagement app, and childcare management software (CMS) in one unified platform.
LineLeader
helps childcare organizations manage their business and optimize their staff and family experience so they can succeed in a competitive market. Now, childcare centers can eliminate the multiple disjointed products they use to grow enrollment, engage families, and manage their centers.
LineLeader
serves more than 5,000 childcare centers worldwide.
---
Not a User Yet?
Schedule a demo to learn about a unified platform that supports your childcare staff, hands-free.

Already Using LineLeader?
Learn more about our products from our FAQ page.