Ready to save countless hours? Well, it's your lucky day.
You already have a childcare management system (CMS) to lessen the load on your staff and equip educators with exceptional curriculum tools. However, a customer relationship management (CRM) platform is still needed to grow your business. Build enrollment and create meaningful relationships with families - from inquiry to re-enrollment - by investing in a platform that combines these two powerful solutions.
Let's get straight into the reason why you've clicked on this blog. Check out the importance of integration, 4 reasons to make your life easier, and why a unified platform is crucial to childcare success, (Warning: you might start floating on clouds after reading this).
---
What's a CRM and CMS Integration?
Two is truthfully better than one.
A CRM and CMS integration combines two dynamic software solutions - giving you more bang for your buck. A CRM handles enrollment for you, providing easy ways to market your business, attract more families, and effortlessly build relationships. On the flip side, a CMS makes center management a breeze. Oversee staff documents and details and design impactful curriculum, with less work. A CRM and CMS integration saves your center time by seamlessly connecting - and transferring - data between the two systems.
As soon as a family enrolls at your center, their information will transfer from your CRM to your CMS. Continue engaging families to boost retention.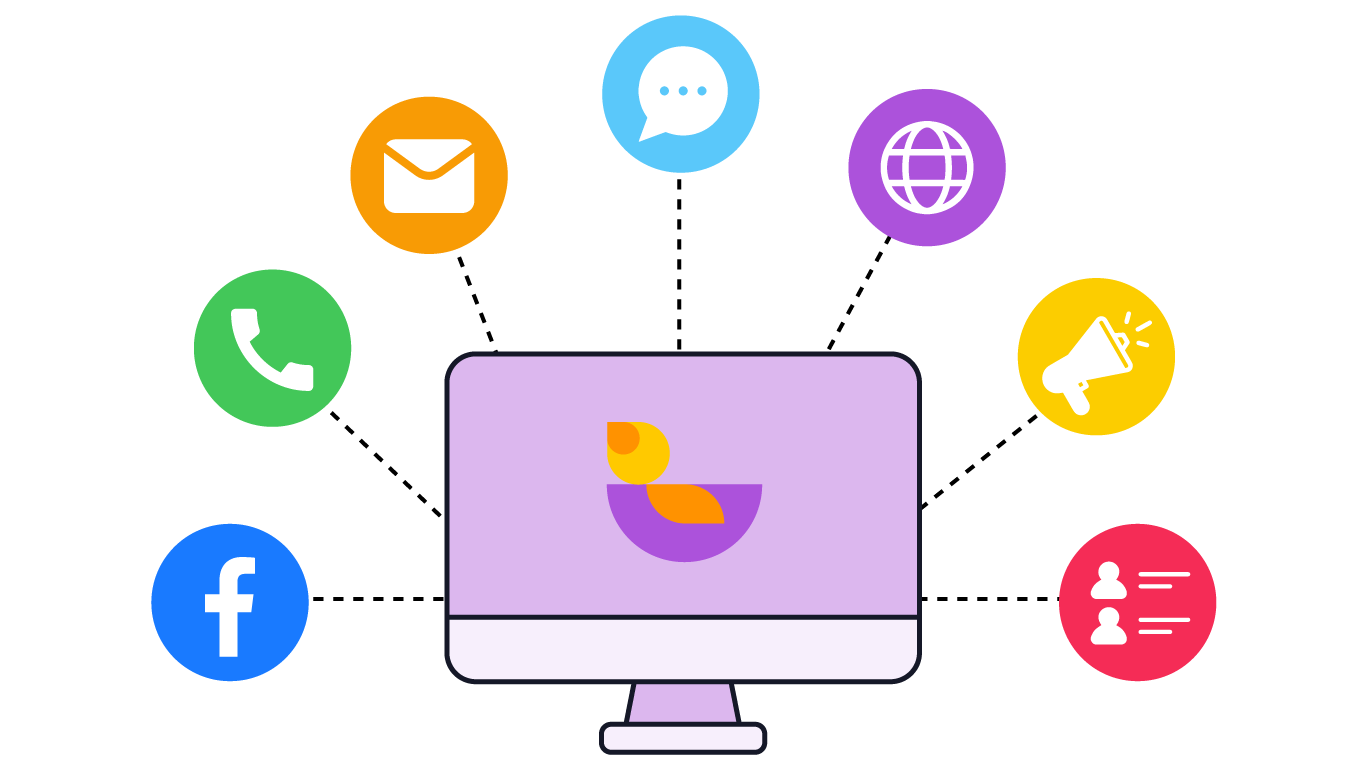 Childcare experience platform functionalities and integrations
The Importance of Integration
Integrations streamline enrollment and help maintain communication with enrolled families. The importance of integration lies in freeing time for yourself and your staff. Get hours back in your day to focus on what matters most - caring for the children in your centers.
Take a glance at the video below for more information on the importance of integration.
4 Ways to Make Your Life Easier with Unified Solutions
1. Say Goodbye to 3.8 Hours on the Desk

You're probably thinking, "Yeah right, like I can ever get rid of 3.8 hours of desk work". Let's look at the bigger picture first. You have two systems and they both have a centralized family database that you have to input information. Which includes, first name, last name, child's name, child's birthday - the list goes on. By integrating the two systems, they will start talking to each other like two best friends on a coffee date. Sharing information between the two and sparing no details, and that my friends is how you save 3.8 hours of desk work and focus more on the important things in your work day. Recognize the importance of integration to save valuable time.
2. Human Error, What's That?
Following on what we said earlier on decreasing on your administration tasks, you will also minimize human error. Everyone is familiar with the phrase "copy and paste" right? The two systems are doing exactly that - whatever you are inputting in your CRM, it will take every single detail and replicate it exactly to your CMS system. So the two are mirroring each other without error. When your families decide to enroll at your center it will be as simple as 1,2,3 transferring them over to your CMS system.
Excited to take the leap? Get a demo to have an error-free enrollment process.
3. Friendly Updates
Whoever thought updates was a fun task to do was seriously mistaken. Oh wait that's us! With the system integration your updates to families are instant and seamless between the two platforms. We wish we had to more to say about this, but it's seriously just that easy! Next time you think "I don't think we need to integrate our systems" think about this scenario:
A new family walks in for their first day. You have just realized that they are not on the system because you were too busy with everything else in the center. No details, payment or even their contact information set up on your CMS!
As you think about taking your center to the next level, think about the systems and technology you already have in place. What problems can they solve that you might not be considering yet? Can your systems speak to each other or support your processes in a way that helps each employee, student and family in your schools?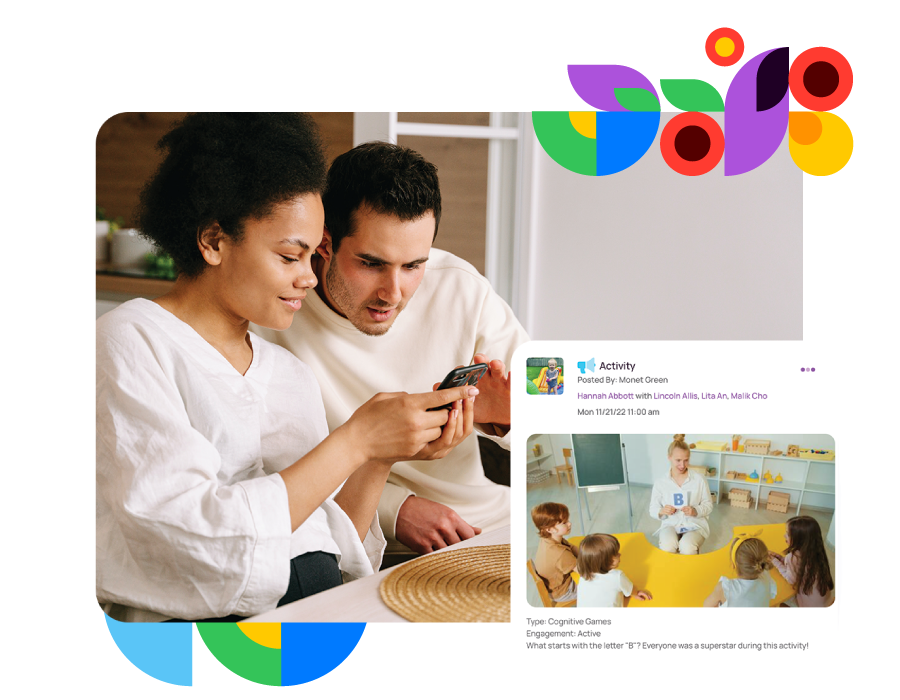 Activities or updates to families
4. Is a CRM and CMS Integration the Only Way to Streamline Enrollment?
Short answer - no.
A CRM and CMS are two pieces of the puzzle. What's missing? A family engagement app! A dedicated family app will help your staff and educators stay in touch with families throughout the day. Share memorable moments and highlights of their child's developmental journey to keep everyone in the loop.
Adopt a childcare experience platform to make everyone's life easier. For example, LineLeader by ChildcareCRM offers a unified platform - complete with a CRM, CMS, and family engagement app.
---
What in the World is a Childcare Experience Platform?
Save time, grow enrollment, and simplify center management with LineLeader, the first and only platform to offer full-featured customer relationship management (CRM) software, a family engagement app, and childcare management software (CMS) in one unified platform.
With LineLeader, you can optimize your staff and family experience while managing your business more efficiently. And LineLeader is trusted by more than 6,000 childcare centers worldwide. Understanding the true importance of integration is just a click away.
Not a User Yet?
Schedule a free demo today to see this feature and more live in action.