It's not news that technology is the star employee in all industries, from hospitality all the way to childcare. Today, the childcare industry uses technology to help improve centre operations and get more families interested in the centre, with a streamlined parent enrolment experience.
3 Trends that have emerged in childcare lead management
1) An increased focus on digital marketing.
We are seeing an increased focus on digital marketing through emerging digital marketing trends in the childcare sector. As you look around – almost everyone has a smart mobile phone, and it's accessible to the world wide web. Smartphones allow people to search and create actions easily. Advertising digitally is now the most seen and lead-generating way of marketing – you can target your audience more carefully, create more visually entertaining advertisements and reach a wider range of families.
2) Using personalisation to strengthen family-provider relationships.
Childcare centres are probably emailing and communicating with tens or hundreds of families at one time. So how do you make each family feel known, not just another number?
The key is in personalisation – you want to address them by their name and not with a bland "hey there!" or "hey family". There's nothing about that, that screams "I care about you and would like you to enrol at our centre".
Another form of personalisation is their child/ren's information – you want to at least acknowledge their name or their age. For example you might include a sentence like this "Hi Sara! We are so excited to welcome your child Ella in the Toddler's room, where she will join our 2-3 year old age group. This is because the type of information being sent to the families is important. It wouldn't be useful to send a family "Tips and Tricks for big school" if their baby is enrolling in the toddler room.
3) Emphasising data privacy and security.
Data breaches are an ongoing issue with any big platform that you sign on with – remember Facebook or Optus?
Don't let your childcare business become one of them. Consider your families' customer experience... Enroling the child can already be a sensitive subject. Put them at ease by only considering tools with highly-respected, proven security measures in place.
Protect your families' data, especially when it comes to their children, find lead management software that has a solid security base.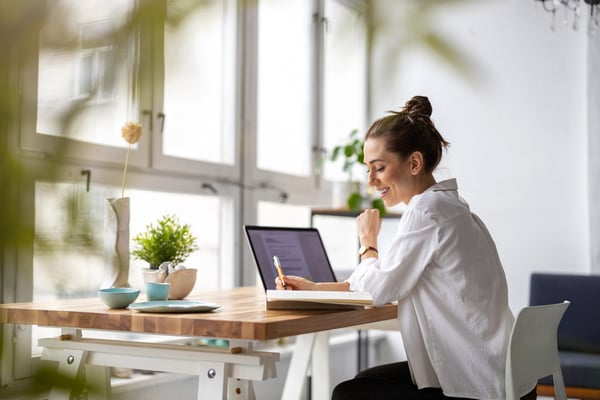 3 advancements in childcare CRM technology
Centres across Australia have been using lead management technology, like LineLeader Enrol, for more than a decade - including some of the biggest organisations in the country.
But as we see new trends evolving and families getting younger, technology is adapting and rising to meet the needs of modern care providers. Let's explore these so you can improve customer satisfaction in just a few clicks.
1) Save valuable time with automated communications.
Nowadays, who has time to manually write one email at a time to each family?
You and your staff have SO many tasks to manage on a daily basis - from keeping your centre up to code, planning for the week's learning program, taking care of the children and much more!
By automating your messages to families, you can save time and focus on what is most important at your centre. But don't worry - automating emails or text communications doesn't mean your messages will sound like they're coming from a robot, it means that your centre will be able to keep up with families and their various lead stages.
Whether a family just finished a tour or hasn't completed their enrolment pack, you are always updating them with the next steps in the enrolment journey.
Did you know: 15-20% of potential buyers that weren't ready to purchase were converted to sales through automated lead nurturing? That's potentially 15-20% of families that you're missing out on if you're not using a CRM to create automated communications!
2) Improve staff management with task automation.
Marketing automation brings other benefits for businesses, aside from just more leads and conversions. For example, Nucleus found that marketing automation boosts productivity by around 20% on average.
Because when you use an intuitive lead management platform for task management, setting and assigning tasks is simple. LineLeader Enrol makes it easy to assign tours, phone calls, emails, and more to different team members. There's no need to keep track of sticky notes, appointment reminders, or emails sent between colleagues because you can see all your activity and upcoming tasks in one place.
Plus, quickly monitor whether or not tasks are being completed on time and at what rate. This allows you to see how your staff members are performing. Determine who may have too heavy of a workload, who deserves some kudos, or who simply isn't accomplishing their goals.
3) Get real-time and accurate data with automated, real-time reporting.
Do you know how marketing is performing across all your center locations?
It can be hard to determine what is working at your childcare business and what isn't without access to real-time enrollment reports. Because without this data, it's impossible to know if there are any issues in your enrollment process that may be causing you to lose opportunities and miss out on potential revenue.
Understanding how to optimize your marketing campaigns starts with reporting.
Childcare enrollment and marketing reports display information about your family data, staff productivity, task efficiency, campaign success, and more. Real-time reports update your data promptly and more often– ensuring you have the most up-to-date information available. Time-sensitive data – like tours scheduled that day, enrollment conversions, and children starting – are typically visualized in real-time dashboards.
Real-time data is beneficial for any childcare business that is looking to monitor and control results.
Optimise Your Staff and Parent Experience
There are more than enough advancements in Childcare Lead Management techonlogy that are guaranteed to help childcare businesses meet their goals and increase their occupancy.
The future of the parent enrolment journey will continue to evolve in line with the future generations. It's important for all childcare businesses to keep up to date with current parent trends and cater to what they respond with so that their business can continue to grow.
Schedule a demo with LineLeader to see how LineLeader Enrol can help your childcare business boost occupancy and improve the parent enrolment journey.