Howdy childcare teachers, staff, and admin alike! 👋
Have you been daydreaming about what your classroom could look like with a few more materials or tools?
It's tough to provide top-notch care when it feels like you're lacking what you need to succeed in the classroom.
Well, today we're going to talk about how to ask your director for better resources as a teacher or staff member.
Make a splash! Impress your Director with a convincing proposal to gain more support in the classroom. 🏊
Tips to help you

advocate for

additional

resources

.
First things first, it's important to remember that your Center Director wants you to succeed.
They hired you because they believed in you and your ability to provide quality care and education to the children in your care. So, don't be afraid to ask for what you need to do your job well!
Help your Director build an incredible workplace culture. Claim your FREE team culture resources template to inspire action. 🌟
1) Take Inventory: Narrow down your plan.
To start, it's helpful to have a clear idea of what resources you really need. Take a look at your current classroom or workspace and think about what tools or materials would help you be more effective. Maybe you need:
More art supplies for your creative little ones.

A new set of blocks to encourage STEM learning.

Or

simple technology

to manage your lessons with ease.
Whatever it is, write it down and be specific.
2) Schedule a meeting with your Center Director.
Once you have your list of resources, it's time to schedule a meeting with your Director. You want to make sure you have their undivided attention, so ask if you can set aside some time to talk one-on-one. And if you already have weekly or bi-monthly meetings with them, then that's the perfect time to bring this up! This conversation can be in person or over the phone, depending on what works best for you both and where you feel most comfortable.
When you sit down with your Director, start by expressing your appreciation for their support so far. Let them know that you love your job and are grateful for the opportunity to work with the children in your care. Then, transition into talking about the resources you need.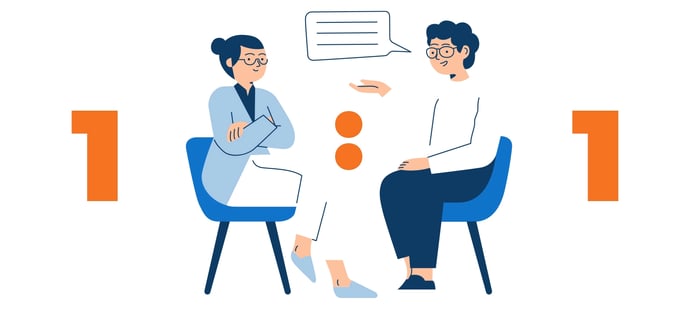 1-on-1 meeting
3) Be Concise
Be clear and concise about what you're asking for. Use specific examples and explain why these resources would benefit the children in your care.
For example, you could say something like, "I've noticed that our art supplies are running low, and I think it would really help our little ones to have more options for creative expression. I've put together a list of specific supplies that I think would make a big difference in our classroom."
4) Include Data
It's also helpful to have some data or research to back up your request. If there's a particular tool or material that you know has been shown to improve learning outcomes for children, bring that up. Show your Director that you've done your homework and that you're not just asking for things on a whim.
5) Consider a cost-benefit analysis approach.
Another approach is to frame your request in terms of cost-benefit analysis.
For example, you could say something like, "I understand that these resources will require an investment, but I believe that the benefits to the children in our care will far outweigh the cost. In fact, I think that having access to these tools could help us attract and retain more families, ultimately increasing our enrollment and revenue."
For pitching new childcare technology – you can use one of our favorite LineLeader stats! The price of an intuitive childcare platform costs less than one family's registration. Check out this resource for more impactful childcare data.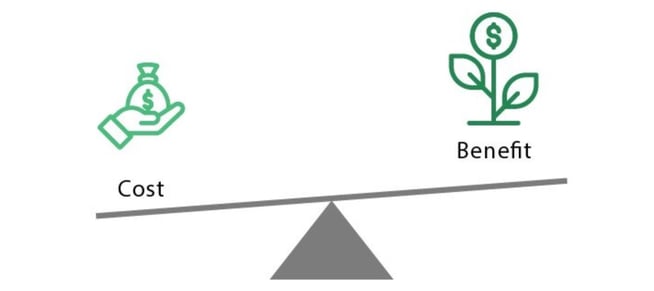 Cost vs. benefits
---
You deserve support from your center director…don't be afraid to ask!
Whatever approach you take, be confident and assertive in your request. You know what you need to do your job well, and you deserve to have those resources at your disposal.
If your Director is hesitant or unsure about your request, try to understand where they're coming from. Maybe there are budget constraints or logistical challenges that you're not aware of. Listen to their concerns and be open to finding solutions that work for both of you.
And always remember to prioritize your requests! If your Center Director can't provide everything on your list right away, focus on the most essential items and work your way down. Sometimes, small changes can make a big difference.
Be persistent, don't give up. Continue to advocate for your needs by showing Directors the potential positive impact!
Not a User Yet?
Leave the convincing to us! Our team of product experts engage with childcare owners and directors every day, spreading the word about the remarkable benefits of our cutting-edge childcare software.
Simply click this button to refer your owner or director to get $100. 🏦
Already a User?
Help your Director create a stellar workplace. Claim your FREE team culture resources template to inspire action. 🌟
Additional Blog Resources