Embrace inclusivity in the classroom! ❤️
As educators, we have the incredible opportunity to create inclusive and welcoming environments for all children.
Pride Month is a perfect occasion to teach young children about spreading love and kindness.
In this blog, we will explore engaging and age-appropriate activities to help you celebrate Pride Month in the classroom. ✨
---
Importance of Celebrating Pride Month
Celebrating Pride Month in the classroom is simply about spreading positivity and kindness to everyone.
By actively incorporating Pride Month into our educational practices, we can promote empathy among young learners.
Subscribe to the blog to learn more childcare tips, tricks, and advice! ✅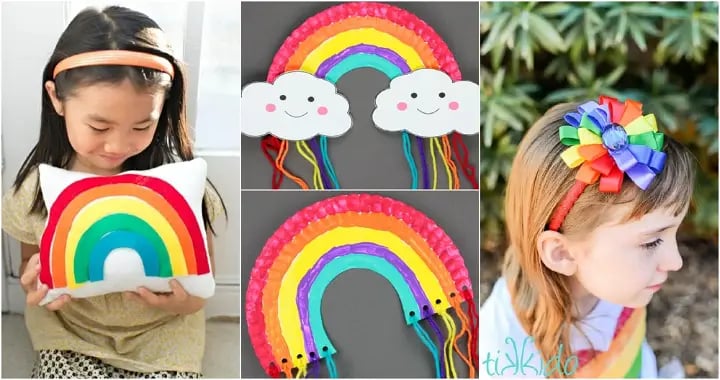 Rainbow crafts for kids
Educational Pride activities to inspire you!
1) Start with a discussion about being kind.
Begin with a lesson on kindness. Ask students what they think it means to be friendly and accepting. Encourage differences and emphasize that all families are unique.
2) Design rainbow crafts and decorations.
Engage children in colorful art projects that celebrate diversity. Create rainbow-themed crafts, such as rainbow flags, friendship bracelets, or collaborative art pieces.
Display these creations around the classroom as a visual reminder of inclusivity and acceptance.
3) Create a pride month collaborative project.
Engage the whole classroom in a collaborative project that highlights the uniqueness of each child.
For example, create a "Wall" where children can contribute self-portraits accompanied by descriptions of what makes them special. This project celebrates individuality.
4) Invite guest speakers and involve the community.
Invite community members or allies to share their own stories about kindness. This can help foster empathy and understanding, as well as provide positive role models.
Consider reaching out to local LGBTQ+ organizations or community centers for potential guest speakers.
Helpful Resources and Websites
Welcoming Schools (

www.welcomingschools.org

): Offers resources, lesson plans, and book recommendations for creating accepting classrooms.

GLSEN (

www.glsen.org

): Provides resources and support for creating safe and inclusive schools.

The Trevor Project (

www.thetrevorproject.org

): Offers educational materials and resources for supporting LGBTQ+ youth.
---
Promote a safe space for everyone.
By embracing Pride Month in the classroom, we can create inclusive learning environments where all children feel valued and respected.
Let's inspire the next generation to be kind, inclusive, and advocates for equality. Together, we can make a difference in the lives of our students.
Happy Pride Month! 🌈
Note: It's important to consider the cultural context and sensitivities of your specific community when planning activities for Pride Month. Always ensure that the activities and resources align with your educational institution's policies and guidelines.
Already a User or Simply Want to Learn More?
Subscribe to the blog to learn more childcare tips, tricks, and advice!
Curious about how we celebrated?
Follow us on social media to stay up to date with us
!

👇
Additional Blog Resources