Are you tired of switching back and forth between your cell phone, your email, and your social media pages just to communicate with your parents?
And let's not even get started with trying to keep track of a child's day using a half-sheet of paper...
Communication and collaboration with families are key to providing high-quality care. 🔑
But with all the daily demands of running a center, finding the time to communicate with each family individually can be a daunting task.
This is where a family app comes in - the perfect solution to streamline communication, increase productivity, and build brand loyalty.
In this blog, we'll explore how the right childcare app can connect your staff and engage families in just a few clicks, making your center a true dream team. Let's dive in!
What is a family app in childcare?
A family app for childcare centers helps connect staff or educators to families. Plus, the right family app will let you communicate with families directly by sharing:
Alerts
Notifications and updates
Important information (low supply stocks, emergency center closures, etc.)
...and so much more! Keep families in the loop and engaged by sending photos and videos of their child's day.
Want the perfect family app your staff and families will love?
Get a quick, personalized demo to learn more about LineLeader Engage! Retain more families and lessen the load on your staff with this no-commitment call. ☎️
The importance of seamless, quality childcare: How a family app can benefit providers, educators, (and yes - even parents)!
As a childcare provider, you understand the importance of quality childcare. You strive to provide a safe and nurturing environment where children can learn, play, and grow.
However, one of the biggest challenges in the childcare industry is consistently communicating with families. Keeping parents informed about their child's day-to-day activities and progress is essential but can be time-consuming if you're manually following up.
This is where a family app comes into play.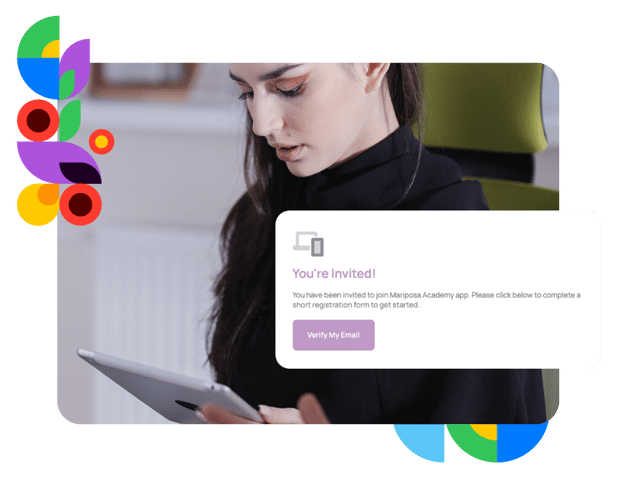 Family app
Benefits of a Family App
80% of parents would switch providers to get daily photos or videos of their children at daycare.
A family app can improve communication between providers and parents by allowing for real-time updates and information sharing. With a mobile app, providers can easily communicate with parents and share important updates, eliminating the need for manual follow-up. This not only saves valuable time for providers but also empowers staff to be more productive and collaborative.
Additionally, using a childcare app can create brand loyalty among families, increasing retention rates.
Parents also benefit from using a childcare app. They can:
Stay in touch with their child's day, even when they're not physically present.

Build meaningful relationships with providers.

Easily access and share content with other family members or loved ones.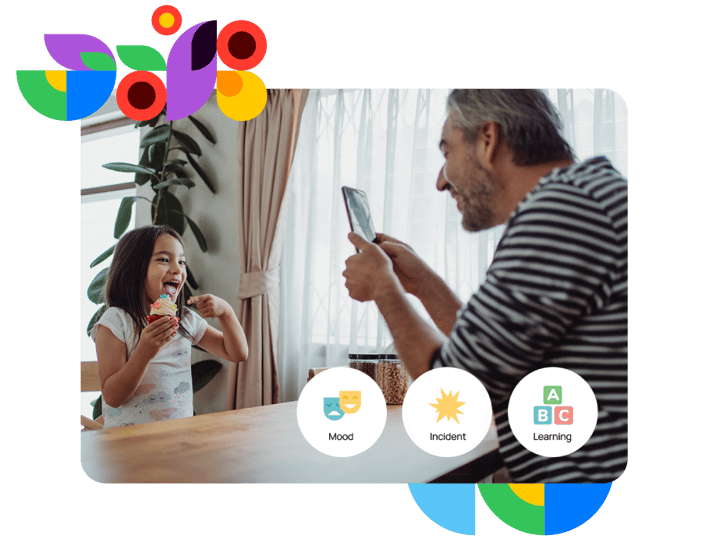 Share memorable moments
How to Find the Right App for Childcare
Guess what?
Our survey uncovered something pretty interesting about childcare professionals.
It turns out that almost half of them - a whopping 42% - are sending updates to parents about their little ones' development 2-3 times every week! Who wouldn't want that kind of dedication for their child, right?
When searching for a family app for your childcare centers, it's important to look for essential features, like:
Quick access to moments and milestones
Stored learning activities and developmental progress
The ability to collaborate on curriculum
Internal communications features and notifications for emergencies are also important. You want to have unlimited photos and videos, unlimited users, and varying levels of access.
What's

a good family app to take payments for daycare?
LineLeader Engage helps you eliminate inconsistent communication with an easy-to-use parent engagement app. With an exceptional childcare app, families should be able to pay tuition fees. Check out some of the benefits of LineLeader Engage.
Get paid faster

: let guardians pay billing or tuition fees digitally.
Streamline your cash flow

(never chase down missing payments again)!

Automatically track invoices

and keep families' financial data secure.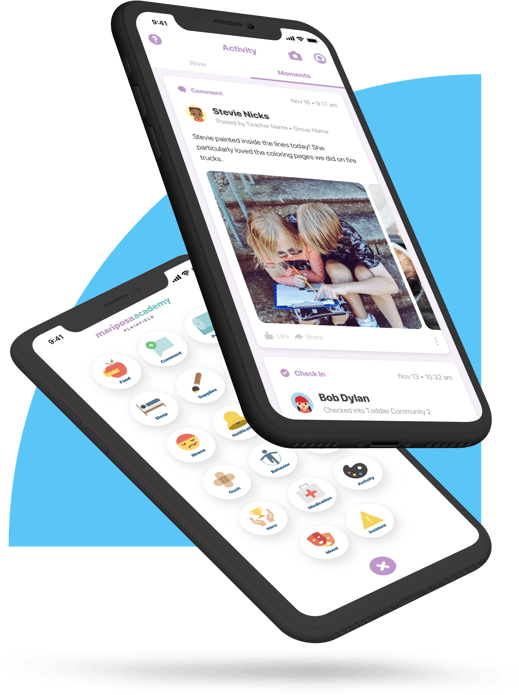 LineLeader Engage: share photos and videos with each child's parent throughout the day.
How to Use a Family App: Manage your center staff and children - almost hands-free - with family apps.
The right app also makes it easier to manage staff and children. Providers can assign tasks and responsibilities, track attendance, and manage schedules all from one app.
Additionally, providers can easily communicate with staff and share important updates, creating a more collaborative work environment.
Using a childcare app to pre-enroll your children can save time and reduce stress. Parents can easily:
...all from one app. Streamline your enrollment process and create less work for yourself.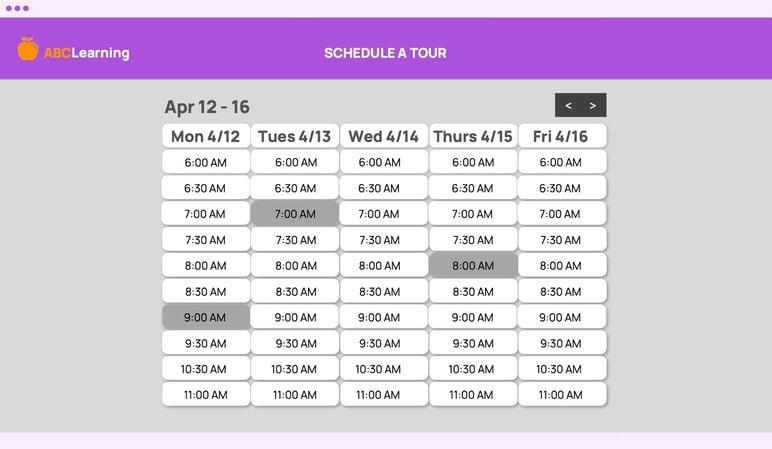 LineLeader: Digital tour scheduler
---
An easy-to-use family app can help you do it all...and then some.
Ring ring...your new family app is calling. 📱
Using a daycare app can benefit both providers and parents by improving communication, saving time, and creating a more collaborative and engaging environment.
By finding the right app with essential features and using it to its fullest potential, you can provide the best possible childcare experience for families.
From sharing important updates to building meaningful relationships with parents, LineLeader Egage has everything you need to make your childcare experience smoother and more enjoyable for everyone involved. Engage families, almost hands-free, to save time.
Already a User or Simply Want to Learn More?
Download the family engagement guide to learn about a simple family app that makes building relationships with families a walk in the park! 🏞️🚶

Not a User Yet?
Schedule a demo to see LineLeader in action. 👊